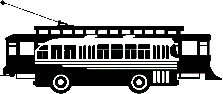 Designed by Ono-Can Communications
Copyright 2015, Canadian Transit Heritage Foundation
How to shop in the CTHF E-store
The Street Side Guide to Urban Transit Fleets in Canada - the only comprehensive guide to current and preserved transit vehicles in the country. Eight editions have been published from 1993 to 2013.
Select which edition(s) you'd like using the form below. Please note that special CTHF member prices are offered for the 2000 through 2013 editions. You must be a member in good standing to take advantage of this special price.
To return to the main E-store page, click here:

To return to the main CTHF site, click here:




Use this page to order items from the CTHF E-store. When you submit the form below, it will generate an e-mail to the Foundation. We will calculate a final shipping cost and invoice you for your purchase.
For the fastest service, please use your PayPal account. If you have a PayPal account, we will send our invoice to you using PayPal. If you do not have a PayPal account, we will e-mail you a regular invoice.
Orders will be sent by Canada Post unless you request otherwise. If you pay by cheque, please allow time for your payment to clear.
NOTE: Prices shown will be billed in Canadian dollars for Canadian customers and in U.S. Dollars for customers outside of Canada.
Back issues of The Bulletin newsletter - the quarterly publication of the Foundation. The newsletter is 8½ by 11 inches, printed on two sides and stapled. Until Volume 19, copies are generally black and white with some colour. From Volume 19 and on, the newsletter is magazine-style with four colour pages.
Volume 14, Number 1 is a special all-colour, 32 page, magazine format issue. The cost of this issue is $8.50. All other issues are $7.50 each, including postage.
Volumes 1 to 11 may be photocopies. Volume 12 and on are available in original format. Please contact the Foundation to order copies from Volumes 1 through 13.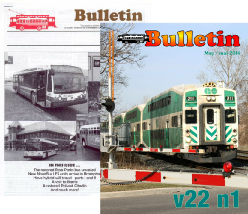 Most of the photographs included in The Bulletin are originally in colour. Budget restrictions prevent us from printing all-colour issues, but now you can enjoy the full impact by ordering a CD that includes 24 issues (Volumes 16 through 21) and all the colour photographs!
The Bulletin newsletter CD - Volumes 16-21
What's in the CTHF E-store